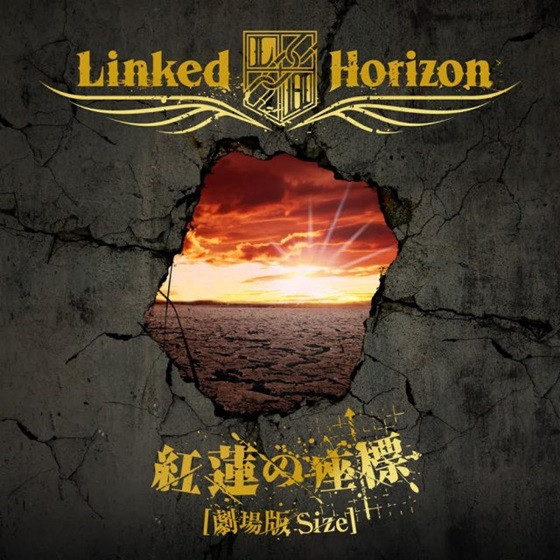 With the release of the Attack on Titan live action movies, Linked Horizon was requested to take part of the project and produce the theme songs for each one of them. Both movies are even named after the opening themes of the anime (紅蓮の弓矢 or Guren no Yumiya and 自由の翼 or Jiyuu no Tsubasa) made also by Linked Horizon.
There are still no announcement regarding any release of the two songs in CD form, but the "movie size" version of the first one, 紅蓮の座標 (Guren no Zahyou), can be bought at online retailers like iTunes.
The title of the secong song is still unknown, but the production has already been officially announced.
Source:
http://shingeki.linked-horizon.com/news/category/news